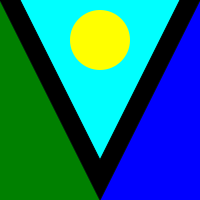 COVID-19 continues to spread across the country and around the world. The current strategy for managing the spread of COVID-19 is social distancing, and a new white paper from Georgia Tech applies the use of an interactive Artificial Intelligence (AI) tool to conceptualize the impact of social distancing on the spread of COVID-19.
Funded with a South Big Data Hub SPOKE grant, the Virtual Ecological Research Assistant (VERA) is web application that enables users to construct conceptual models of ecological systems, and run interactive simulations of these models. This allows users to explore ecological systems and perform "what if" experiments to either explain an existing ecological system or attempt to predict the outcome of future changes to one.
Researchers using VERA have now documented utilizing the tool to develop develop a SIR model for the spread of COVID-19 and its relationship with healthcare capacity.
Date Published
Tuesday, September 1, 2020 - 12:00 pm