USHER MORE WOMEN INTO STEM
Pilot Datathon for Women of Color | Virtual | Spring 2022 
The South Big Data Hub will join HerWILL (Women Inspired in Life and Leadership) for the "First Ever Datathon for Women of Color", a competition preceded by four weeks of Data Science Basic workshops on Machine Learning, Databases, Data Scrubbing, and Data Science Opportunities with some of the top industry leaders in innovation, business, and technology from local, national, and international arenas. 
Worldwide participation in STEM (Science, Technology, Engineering, Mathethimatic) education by women is currently only half of their male counterparts.  Developing a highly-skilled talent pool for women in Data Science for high-paying opportunities to advance their economic empowerment will solve the market demand for highly skilled Data Science talents, and also create higher paying opportunities for women. All industries are struggling to meet the talent demand while women are missing out on high-paying jobs and innovative entrepreneurship, particularly in disadvantaged economic conditions, disadvantaged geographies, and areas with cultural/religious/political barriers to women's education. Data Science jobs ranked number one in 2020 (UCI), growing at 35% (LinkedIn). Only 15% Data Scientists are women (BCG Report) and 3% of them are African-Americans (IMES). Median entry-level Data Science professionals salary is ~$100k (University of Wisconsin), 2X other entry-level jobs in USA (LinkedIn).  HerWILL is encouraging and creating opportunities for more women to enter STEM fields and make a mark.
Registration Closed
Event Dates
Pre-Datathon Instructional Workshops - 
Workshop Topic

Date

Speaker

Motivation and Why, Technical Support & Setup

March 28, 2022

TBA

Introduction into Data and Databases 

April 1, 2022

TBA

Statistics and Descriptive Analysis (1)

April 4, 2022

TBA

Statistics and Descriptive Analysis (2)

April 8, 2022

TBA

Overview of Data Science Methods 

April 14, 2022

TBA

Machine Learning (1)

April 15, 2022

TBA

Machine Learning (2)

April 18, 2022

TBA

Evaluation and Validation

April 22, 2022

TBA

Women Datathon Day 1

April 23, 2022
08:00 hrs EDT
(BEGIN)

TBA

Women Datathon Day 2

April 24, 2022
(CONTD.)

TBA

Women Datathon Day 3

April 25, 2022
08:00 hrs EDT (END)

TBA
Registration
This is a pilot program. 
The event expectation is to engage 20-30 women of color.
Learn More About the Workshop Trainers

HerWILL-STEM Outreach & Operational Lead, Data Insights & Social Media Advisor,  The HerWILL Leadership Team. Data Scientist and Engineer.  Senior Consultant for Data Warehouse Developing & Business Intelligence - Trevisto AG, Germany. Bioinformatics (M.Sc.), Ludwis-Maximilian-Universität & Technische Universität Munich
Tanzeem Haque started out to be a physician and studied medicine for two years in Munich. While working in the healthcare frontline as a medical student, she knew it wasn't her calling. She decided to study Bioinformatics instead and graduated from the University of Munich (LMU) and the Technische Universität München (TUM). She worked as a researcher in Helmholtz Institute and Max Planck Institute. Her main areas of research were Big Data Analysis and Machine Learning in Bioinformatics. She also served as a teaching assistant at the Computer Science department of TUM. She was elected head of the gender equality office of the students union in LMU and later became deputy for the gender equality officer of the CS faculty in TUM. Extremely diverse and always hungry for new challenges, Haque left academia and joined Arvato CRM Healthcare at Bertelsmann, a multinational conglomerate, to seek industrial experiences. Being the senior data engineer of the company, she worked in Data Science & Engineering and AI with German claims data for occupational health promotion. Currently she works as a senior consultant for DWH & BI at Trevisto AG, Germany. Since April 2020 Haque has been involved with the nonprofit organization for women empowerment, HerWILL-Women Inspired in Life and Leadership. She is the STEM Outreach & Operational Lead and Data Insights & Social Media advisor of the HW Leadership Team. In private life, she is a mother of an 11 year old girl, a vivid reader and goes for solo backpacking or hiking in the Alps whenever she feels the need of taking a break! She has traveled and backpacked in 30 countries in the world and plans to reach the milestone for 100 countries by the age of 50. 
Dr. Edda Kloppmann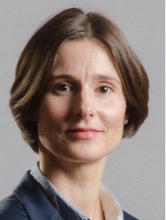 Dr. Edda Kloppmann's background is in computational structural biology.  
During her PhD she analysed transmembrane protein structures and  together with colleagues developed an optimization algorithm that determines a gap-free list of low energy states. She became a data scientist during her postdoc analysing protein sequences. After a sojourn analysing healthcare data she is now teaching data analysis and statistics. 
Karolina Worf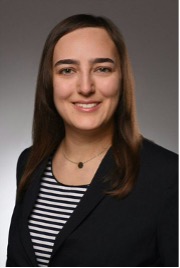 Karolina Worf obtained her general university entrance qualification in a school specialised on psychology and social sciences, where she found out that her passion lies primarily in mathematics. Therefore, she decided to study Bioinformatics at the Ludwig Maximilian University of Munich (LMU) and the Technical University of Munich (TUM), which she successfully completed in 2016 with a Master's degree. Here, she gained first experiences with algorithmic methods, programming and machine learning methods. Simultaneously she worked as a student research assistant in various interdisciplinary fields (computer science, biology and bioinformatics). The practical experiences convinced her to continue working on complex biological questions as a PhD student at the Institute of Computational Biology (ICB) at Helmholtz Zentrum München.  Karolina loves to work in a team, to solve challenging tasks, to foster scientific collaborations and to manage projects efficiently. Last year, she decided to focus more on her organizational and communication skills and thus started to work as a science manager at Helmholtz AI.  In her spare time, she volunteers to help the elderly and likes to bake. One of her goals is to read Le Monde's 100 Books of the Century and to visit all new 7 Wonders of the World.  
Dr. Philipp Angerer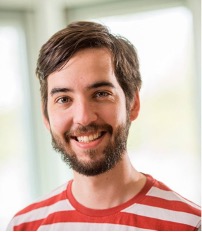 Programming, science, emancipation. Love to build tools for scientists, e.g. scanpy. Software engineer @cellaritybio.  PhD thesis about single cell transcriptomics at Helmholtz Institute Munich.

About HerWILL

HerWILL – Women Inspired in Life and Leadership, is a US-based nonprofit organization for women's empowerment with the goal of achieving true gender equality through quality education, discussions, advocacy, innovative technology, and decent work and economic growth (UN SDGs 4, 5, and 8). With its multi-fold initiatives, HerWILL is working relentlessly to foster cross-cultural knowledge sharing and partnerships to build a one-stop-shop of resources to make women successful.  Our goal is to get women out of their gender-biased roles and empower them to make more creative, intellectual, and professional contributions in multiple fields in  STEM and Leadership.  HerWILL has already conducted STEM related workshops, Datathons and Hackathons in 2020. New programs in collaboration with partners are underway for 2022.  Learn More at HerWILL.org.
Date Published
Friday, November 11, 2022 - 12:00 pm